Exams
At Sea to Sky Optometry we use the latest technology available, such as corneal topography, optical coherence tomography or non-contact tonometry. We strive to ensure that we are detecting even the smallest warning signs of disease. Using these tools and profesional methods our doctors provide solutions and top-quality care for your eyes.
New technology includes:
Wide angle superview eye photos
Optomap retinal photos with 200 degree views to see the periphery of the retina to detect retinal detachments, holes, and tears.
3D eye scans to detect eye diseases sooner
OCT scans of the macula to detect macular degeneration, glaucoma, diabetic retinopathy
Peripheral vision & depth perception testing
Virtual reality peripheral vision testing to detect glaucoma
Cataract & Corneal Photography
Digital images to detect dry eye and cataracts for accurate treatment plans
Glasses & Contact lenses
Digital assessment of prescriptions done by optometrists.
Adults and seniors
Sea to Sky Optometry is determined to help you preserve your vision as you age, and the best way to do this is through regular eye exams.
Routine eye exams (at least once every 1–2 years) allow us to detect early signs of eye diseases and provide the latest treatments available to address them.
With age comes change. And as you grow older, you have a higher risk of developing various eye diseases and conditions, many of which have no noticeable symptoms during their early stages. 
We are proud to feature a range of cutting-edge diagnostic technology that provides our team with the ability to diagnose eye problems like glaucoma, age-related macular degeneration, cataracts, and many more.
Book an eye exam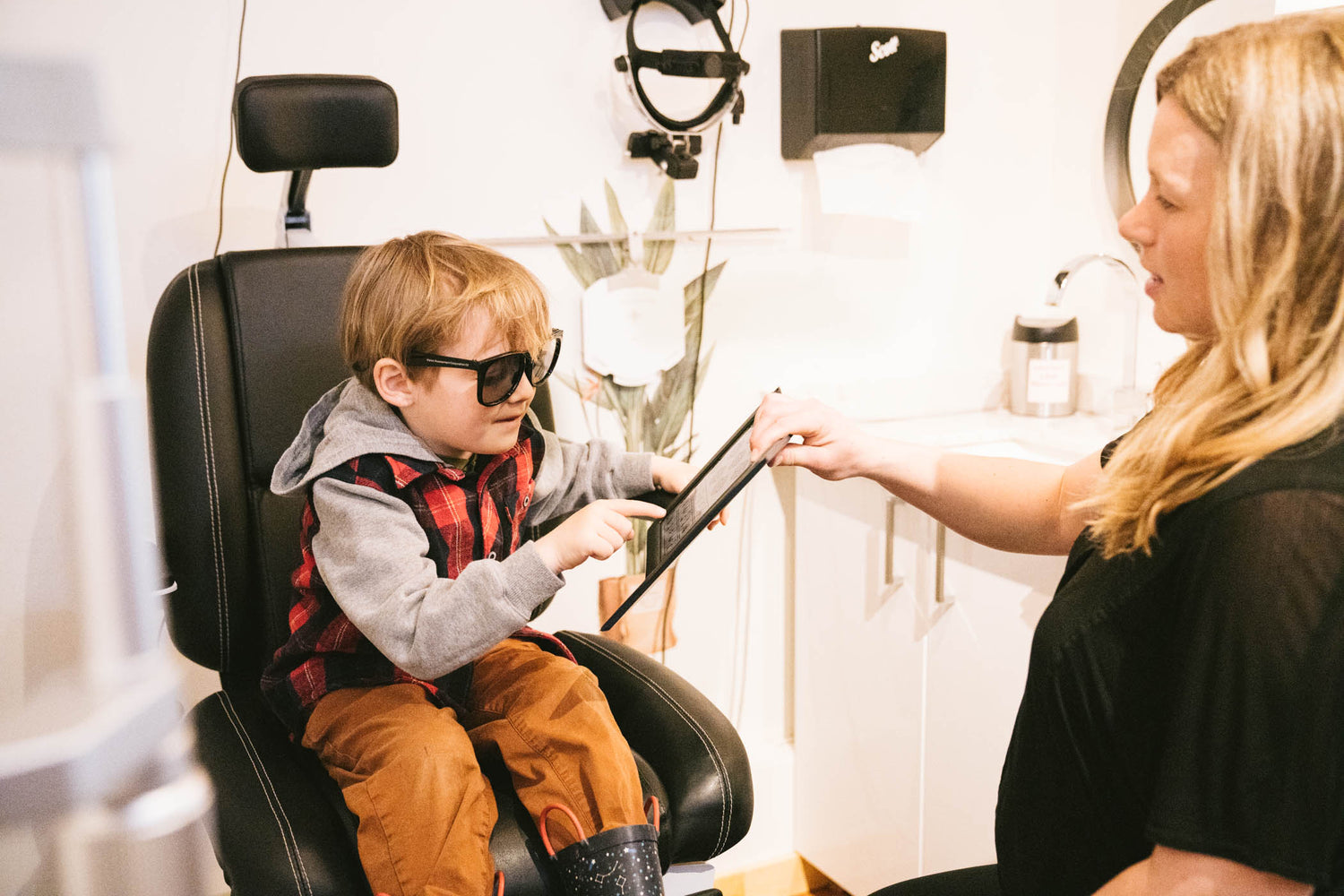 Children
Eye exams can reveal much about your child's eye health. Many children can develop vision problems at a young age. Some of the most common issues being myopia, strabismus, and amblyopia. In some cases, your child may also be at risk of developing an eye disease, which may cause vision loss.
The best way to diagnose and address these issues is to make sure your child attends an eye exam at least once a year. By regularly observing your child's eyes, we can develop treatment plans that work best for your child's eye health and lifestyle, helping them live life with the clearest, most comfortable vision possible.
Book an eye exam for your child
Optometrist on demand
This is an interactive experience including a digital report of your eye health and video consultation with an optometrist on demand.
New technology to capture full health screenings, contacts & eyeglass prescriptions with our trained technicians and optometrists on demand with video consultations.
We care about your eye care.
Our mission is to help people have their best vision to live their best lives.